The Adventist Development and Relief Agency (ADRA) shipped more than a million dollars in medical supplies to aid LAU Medical Center-Rizk Hospital and Saint George Hospital University Medical Center (SGHUMC) in Beirut, Lebanon.
According to local authorities, the medical facilities severely damaged by the massive Port of Beirut explosion on August 4, are overwhelmed by the surge of new coronavirus cases. Lebanon is also reporting about 2,000 daily infections, hospitals are reaching full capacity and are lacking equipment to treat COVID-19 patients, the critically ill, and those suffering from other chronic illnesses.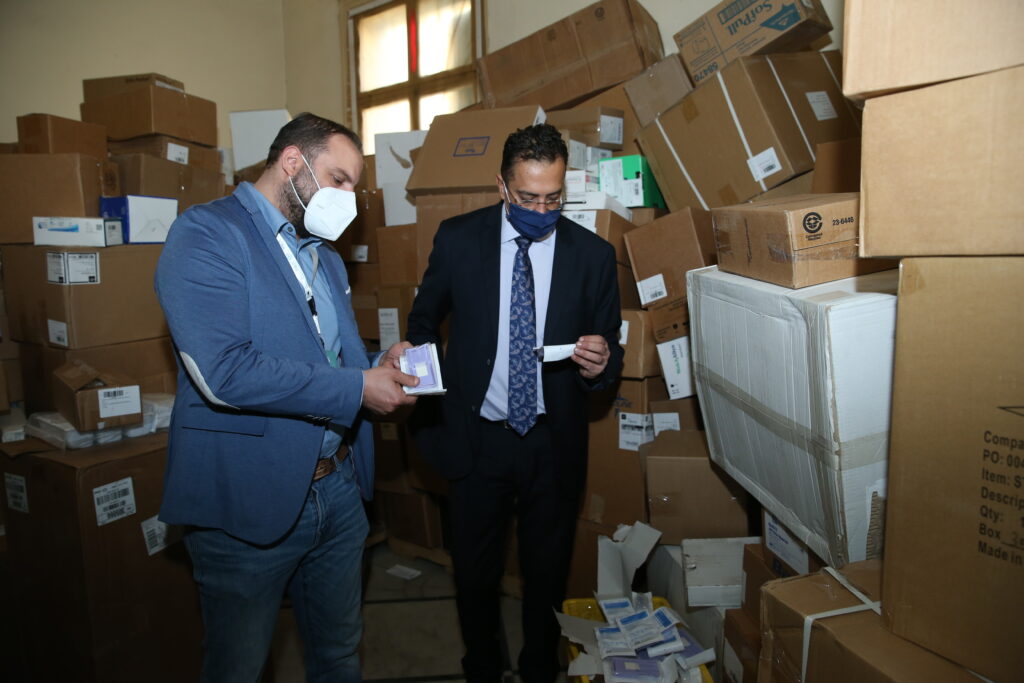 "The speed and scale of the outbreak in recent weeks are posing countless challenges for hospitals and healthcare workers in the nation. ADRA is committed to continuing COVID-19 relief efforts to protect medical professionals, aid survivors, and safeguard families and children," says Frank Reimann, ADRA's emergency response coordinator in Beirut. "We must continue to pray for the people in Lebanon and support ADRA to ensure humanitarian aid reaches those in need as quickly as possible."
ADRA donated 50 pallets of medical supplies containing thousands of PPEs, gloves, face shields, surgical devices, and essential life-saving equipment to help LAU Medical Center-Rizk Hospital and Saint George Hospital University Medical Center provide quality care to the most vulnerable communities.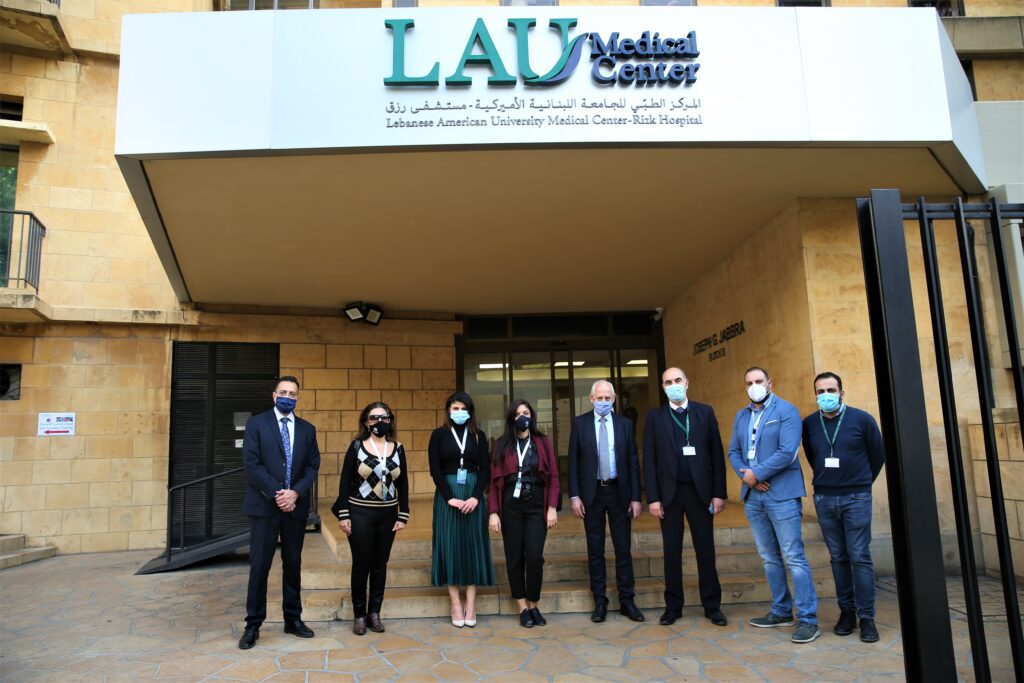 "On behalf of the LAU Medical Center-Rizk Hospital Management, we convey our utmost gratitude for ADRA's contribution and generous donation. Following the massive and horrible Beirut explosion in August, donors such as ADRA paved the way to help us rebuild our medical centers and support many patients," says Saad El Zein, assistant to the president for special projects at LAU Medical Center-Rizk Hospital. "With patriotic, socially responsible donors and dedicated compassionate medical teams, we are reassured that we will come out of this disaster stronger than ever before."
The Lebanese healthcare system was already struggling with the pandemic and the country's ongoing financial crisis before the medical facilities were severely impacted by the huge explosion. At Saint George Hospital University Medical Center (SGHUMC), located a little more than a mile away from the blast site, several people were killed, and hundreds of nurses, doctors, and patients were injured. The medical institution also reported more than $50 million in damages. Hospital officials say they will use ADRA's medical supplies to restore services and create a community clinic for families and children.
"It is a great endeavor what ADRA has done to support the Lebanese Healthcare sector and namely our two hospitals, who suffered more than many others and are still struggling in the aftermath of the explosion of August 4.  The consequences of this disaster with the difficult economic and financial complications we are experiencing represent a serious threat to the crash of the national healthcare system," says Dimitri Haddad, chief administrative officer for SGHUMC. "We will use ADRA's donated items to support our community and population who seek care at our medical center and will extend special care and attention to the most indigent among our patients. We highly appreciate ADRA's contribution."
ADRA's medical supply shipment is the latest relief effort to support the Lebanese nation. The humanitarian agency scaled up emergency operations the day the deadly explosion killed more than 200 people, injured at least 6,000, and left more than 300,000 homeless. ADRA's emergency response teams, who are working in conjunction with the Adventist church and other partners, have been on the ground providing emergency food, water, and cash vouchers for shelter repairs, as well as supporting first responders and assessing healthcare facilities to meet their needs. 
To learn more about ADRA's disaster response or make donations to assist with relief efforts in Lebanon visit ADRA.org/Disasters. 
For interviews with ADRA representatives contact [email protected].