In an effort to curtail the outbreak of the COVID-19 pandemic in Lebanon particularly, ADRA Lebanon in partnership with ADRA Denmark and through the support of Danida, is assisting the most vulnerable households and supporting the health ministry in Bekaa, Lebanon. ADRA Lebanon will distribute 750 household Disinfection Kits to Palestinian refugees in Wavel Camp, Baalbek, Lebanon, and will provide 100 Infection, Prevention and Control (IPC) kits to Isolation Centers in Bekaa, Lebanon. It is estimated that a total of 5,750 refugee and host-communities will be supported.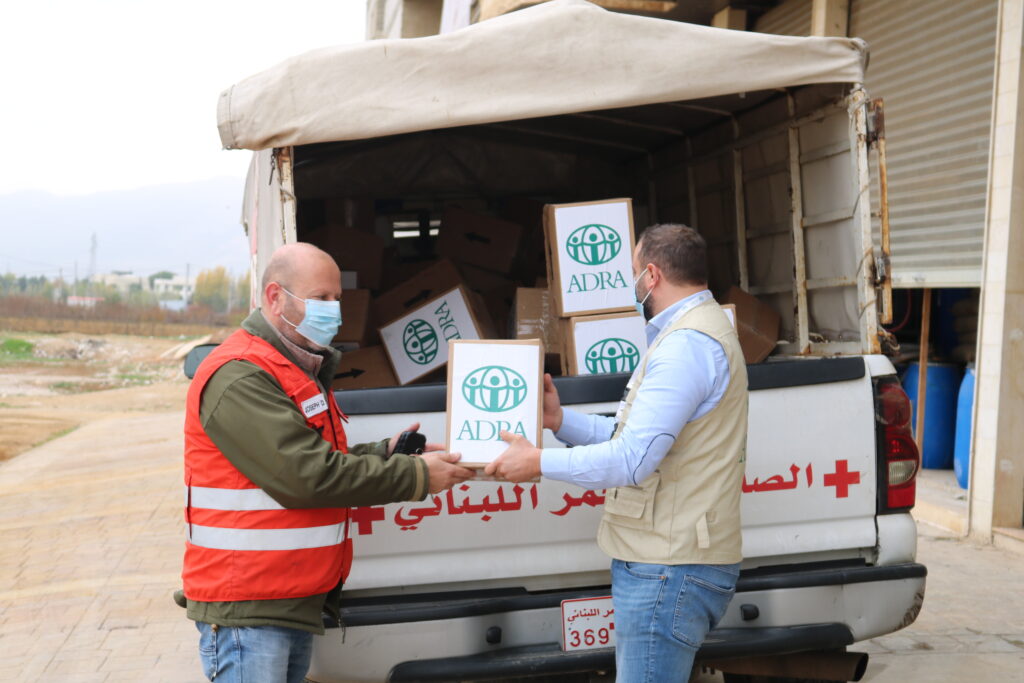 As of December 2020, ADRA Lebanon successfully distributed 100 Infection, Prevention and Control (IPC) Kits to the Lebanese Red Cross (LRC) in Bekaa, Lebanon.
The IPC Kits will support the LRC to respond to the staggering increase in COVID-19 cases by providing them with essential equipment and materials such as gowns, surgical masks, gloves, reusable plastic goggles, face shields, etc. Each kit will support 20 workers. Therefore, the 100 IPC kits can benefit a total of 2,000 individuals.