The FEED project assists 969 vulnerable households from Bourj Hammoud, Mar Mikhael, and Karantina. Activities include the distribution, reloading of Food E-Cards, bi-monthly beneficiary advisory committees, monthly elderly shopping, monthly infographics and focus group discussions.
The ultimate goal aims to reduce hunger, increase food security levels, and spread nutrition awareness among Lebanese and Non-Lebanese beneficiaries in a gender sensitive way.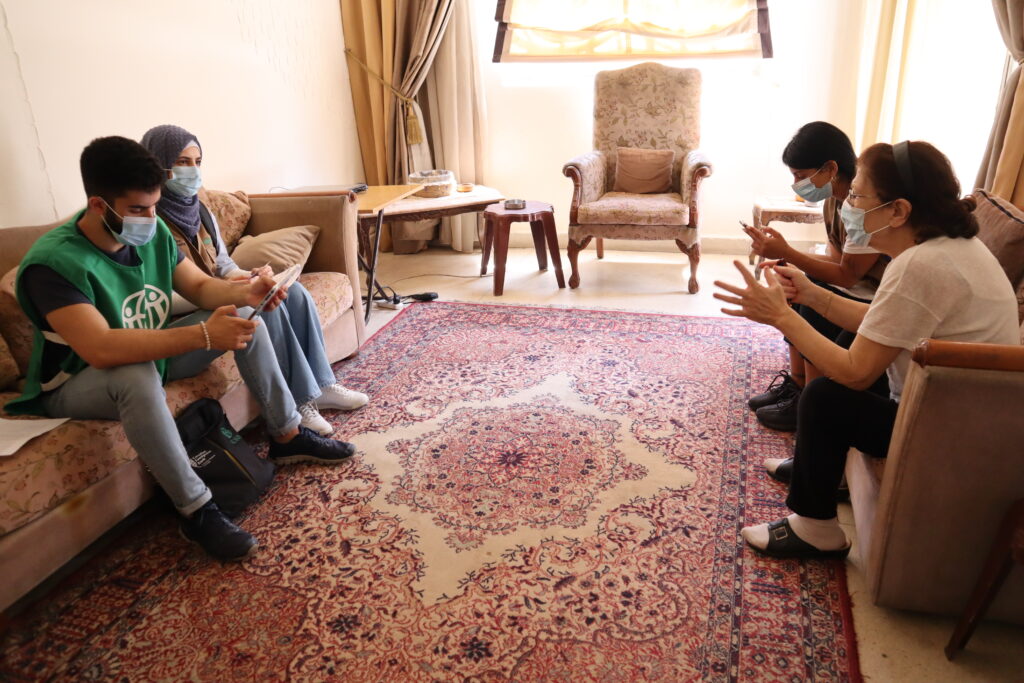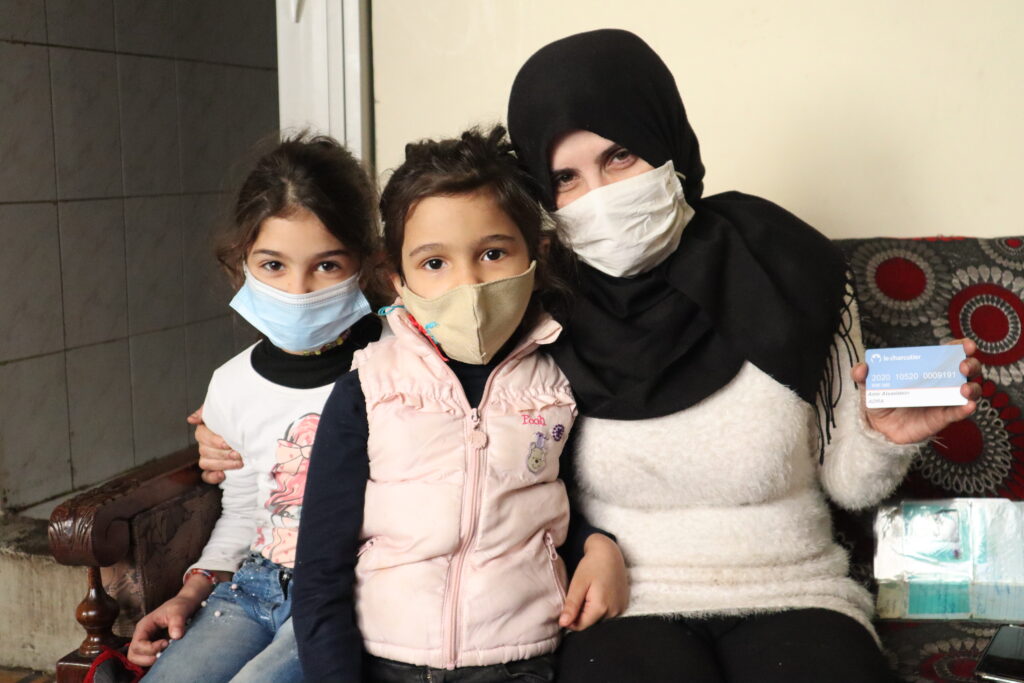 During the FEED project, the beneficiaries will receive monthly infographics
In order to demonstrate gender analysis in the project, two Focus Group Discussions (FGDs) are done where both groups are split by gender. After analyzing the conversations held during the FGDs, multiple findings were presented regarding gender equality objectives which include rights, decision-making, access and control over resources.
WFP's Visit to Mount Lebanon
WFP has visited ADRA's center in Mount Lebanon going through the education project, catering, FEED project activities, MEAL tools and data tracking.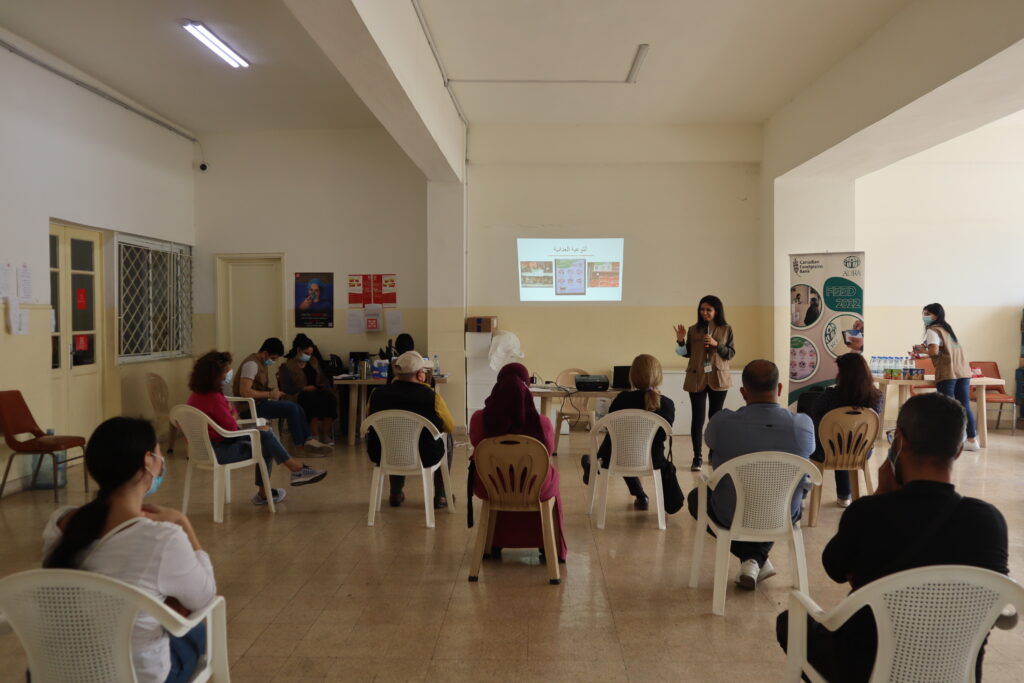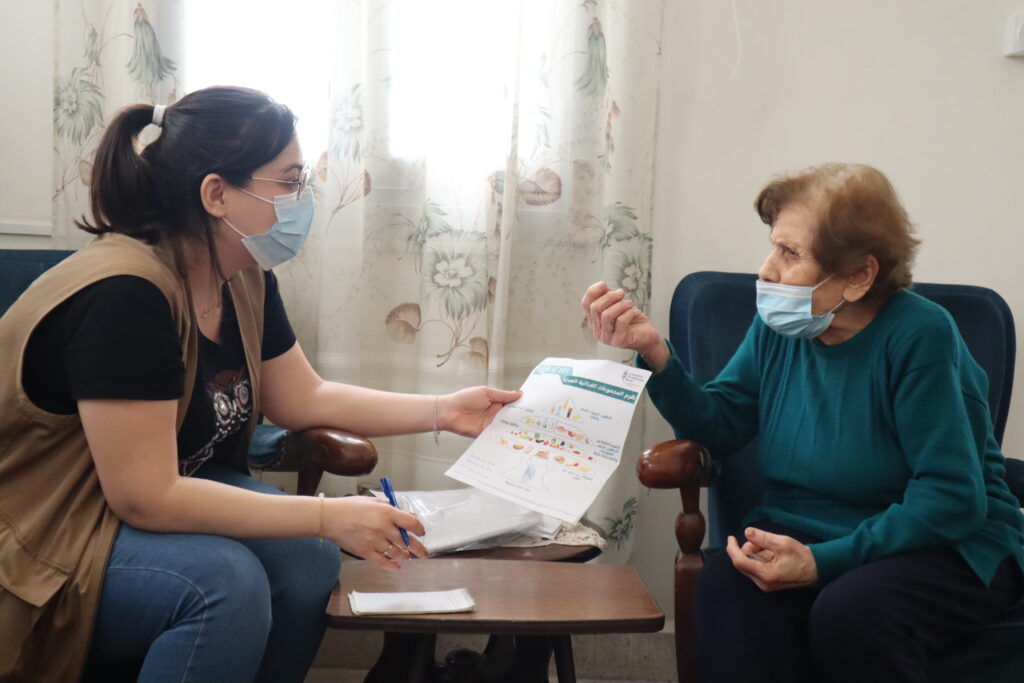 Food e-cards Distribution
The ADRA Lebanon Food Security team stepped up their efforts to ensure vulnerable people in Beirut receive life-saving food assistance. Families received food e-cards to support them in purchasing their essential food needs. Precautionary measures were taken, following strict social distancing between each and every beneficiary and everyone was advised to wear a mask and sanitize their hands.
Security Awareness Training
ADRA Lebanon in collaboration with the Survival Guru team held a Security Awareness Training for its employees. This session aimed at raising awareness about the different security, field and cyber threats and how to protect an organization's computer systems, data, people's information from any internet-based threat.
Child Protection Training
As part of ongoing capacity building for our staff, Himaya conducted Child Protection training for our employees. This training focused on how to identify and refer cases of child abuse and integrate CP awareness into our programs to effectively deliver the message to our beneficiaries! #childprotectiontraining
First Aid Training
In collaboration with the Lebanese Red Cross held a First Aid Training for its employees. The sessions aimed to equip participants with the necessary skills and techniques related to various first aid topics such as response to trauma, severe burns, cardiac arrest, chest compression serious wounds, and integrate CP awareness into ADRA programs to effectively deliver the message to our beneficiaries.
Outreach Training
The FEED team conducted an outreach training for the volunteers which focused on the monitoring tools.
"I really want to thank the donor so much from all of my heart and we hope to have continuous help especially for our children because as adults we are able to stay without any food, but our children can't."
FEED
ADRA Lebanon aims to address immediate food needs of the families affected by the humanitarian crisis in areas already compounded by pre-existing vulnerabilities.