The Food Security and Livelihoods (FSL) Emergency project targets the two major crises in Lebanon which were impacted by the blast, and their situation was exacerbated by the 4 August 2020 Port Explosion. These include Food Insecurity and Affected Livelihoods. The intervention aims to ensure that the affected population has reduced hunger, improved nutrition, and increased food security.
The main activities which are carried out to achieve this are:
1. Provide Food E-Cards to 1,063 households, which are reloaded on a monthly basis for 12-months.
2. Provide 32 Food-related Small-Medium Enterprises (SMEs) with cash-based assistance to help them re-establish the business, re-hire the employees, and in turn improve food security.
The project activities are implemented in locations close to the Beirut Port explosion – Mar Mikhael, Karantina, and Bourj Hammoud as they were the most affected.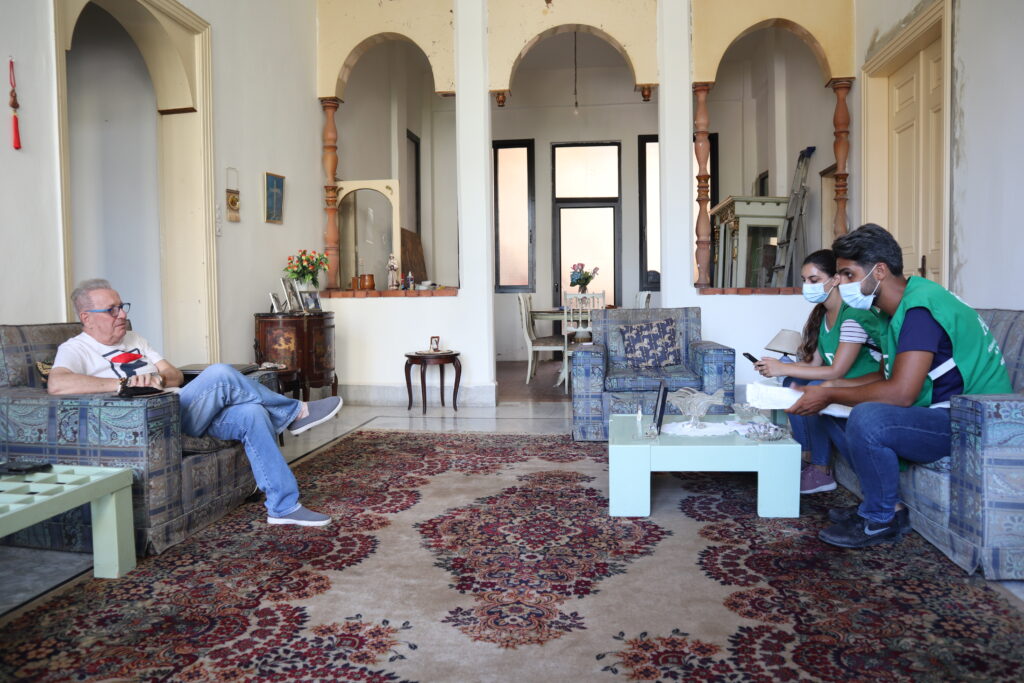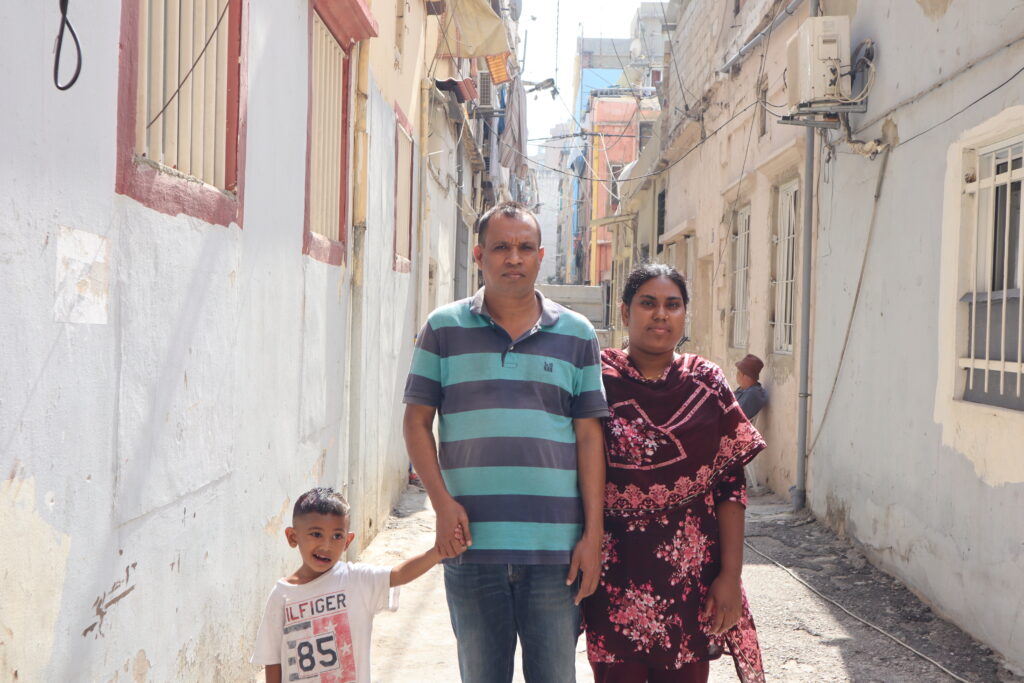 In order to enhance food security while food shopping, ADRA has conducted nutritional health guidelines in supermarkets by creating the healthy food plate poster and has distributed the guidelines of the food pyramid along with every food e-card distribution to create nutritional health awareness.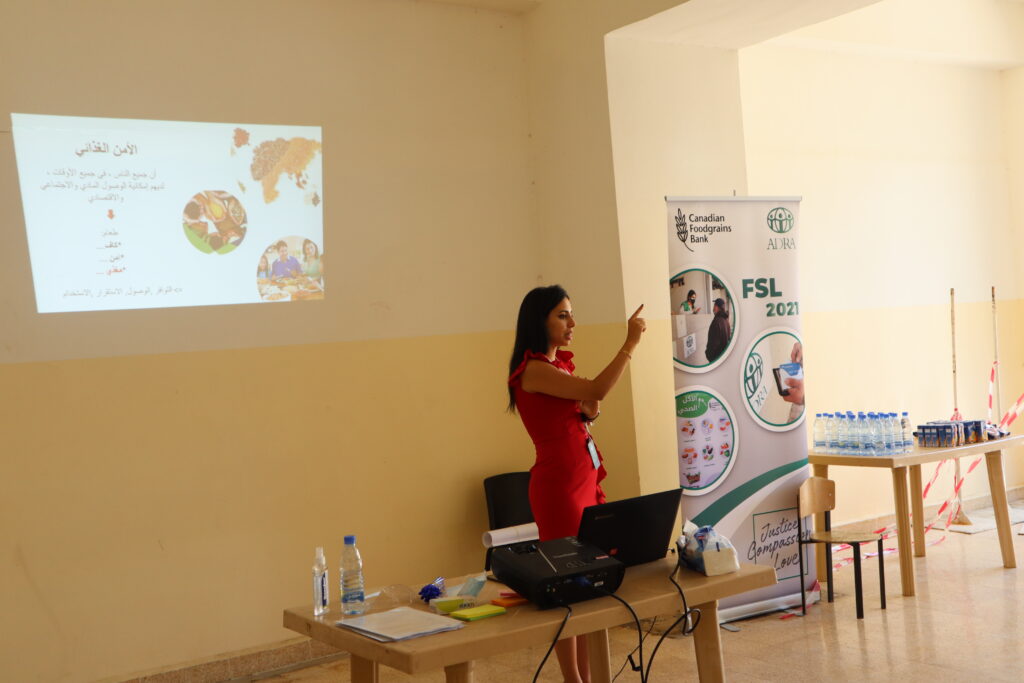 FSL
ADRA Lebanon aimed to address immediate food needs of the families affected by the disaster in areas of the city already compounded by pre-existing vulnerabilities.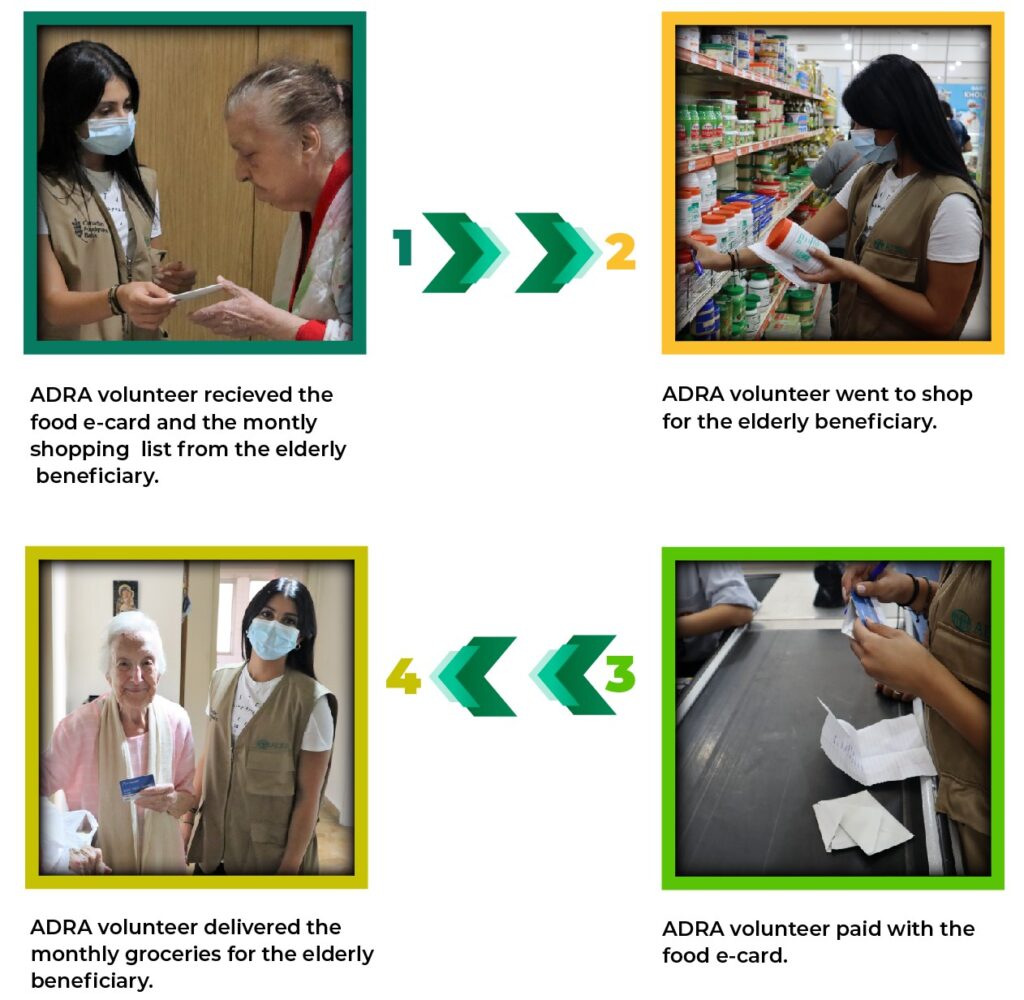 "ADRA has responded to us in the exact time that we needed someone the most, their staff has treated us very well, I felt like I had a family next to me"